Vacancies and Careers
Working in the Funeral Service
It is often said that working in the funeral service is a vocation rather than a job, and it is easy to see why. Employees need to demonstrate a variety of skills and acquire a wide range of knowledge, underpinned by a genuine desire to offer as much help, guidance and assistance as is required by those they are called upon to assist.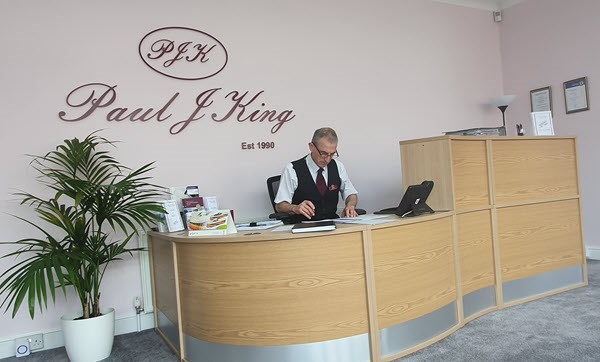 While the funeral service is by no means an easy career option, it can be one of the most fulfilling and rewarding of all service careers.
The work-environment for funeral service employees can be both physically and emotionally challenging, sometimes stressful and, on occasion, distressing.
Many funeral service staff work irregular hours, including evenings and weekends. They are 'on call' and need to be available when their clients need them. Excellence in client care in the funeral service is paramount.
What type of work is available in the funeral service?
Broadly speaking, working in the funeral profession falls into three categories:
Administration
Operational
Conducting
Funeral Administrator / Arranger
The type of work undertaken by a funeral administrator/arranger:
Provide information over the telephone to the bereaved
Provide advice on funeral arrangements
Discuss with relatives of the deceased the style of funeral service, selection of the coffin/casket, funeral cars, flowers, etc, including costs
Arrange the printing of order of service sheets
Liaise with doctors, hospitals, clergy or celebrants
Make arrangements for burial or cremation
Escort mourners to the chapel of rest
Assist and support the relatives and friends through the arrangements
Organises all notices of the death and funeral arrangements in the media.
Funeral assistant / Operative / Driver/bearer
The type of work undertaken by a funeral operative, driver/bearer:
The removal and transportation of the deceased into the care of the funeral home
Preparation and presentation of the deceased
Preparing the coffin
Ensuring all funeral service vehicles are clean and prepared for each funeral
Driving the hearse and carrying of the coffin from the hearse into the crematorium, churchyard or other place of rest.
Assist and support the relatives and friends through the ceremony
Arrange for the transportation of floral arrangements
Embalmer – a specialist and highly skilled role.
Funeral Conductor
The type of work undertaken by a Funeral Conductor include:
leading the team on the day of the funeral and overseeing the transport of the coffin
overseeing the movement of the coffin into place at the crematorium or burial ground
managing the movement of the family and mourners at the service and committal
paging the funeral procession from the place the funeral starts and into the place of service and committal.
The Funeral Conductor is who everyone sees on the day of the funeral and therefore their role is key to the experience families and mourners have of the funeral. Very often it is the Funeral Director who will conduct the funeral.
Currently we have no part-time vacancies
Currently we have no full-time vacancies