All about us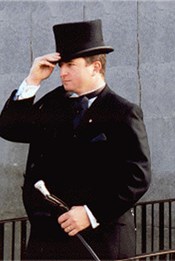 Founded in 1990, we are an independent family funeral firm. Providing a caring, professional and worry-free service is our vocation, not just our business.
Being an independent funeral director means we can concentrate on meeting the needs of our customer, not the business targets set by a far-off corporate head office.
We recognise that our customers are individuals and each will have their own ways of coping with bereavement. By listening and offering advice and guidance we believe we can help with many of the organisational tasks which have to be carried out at the time of a death.
We have offices in Chelmsford, Braintree, South Woodham Ferrers, Burnham-on-Crouch, Hullbridge and Maldon from where we cover the majority of South East Essex.
Many of our customers ask to see us in their homes to arrange a funeral or to discuss their monumental masonry or prepayment needs - which we will always do at their convenience. Similarly should someone wish to visit a loved one we have a Chapel of Rest at every office and will arrange for you to visit at a mutually convenient time.
If you have any questions after reading this the information on our website or simply want some advice, please ring us or call in to our offices. We will always do our best to help.
Our Team
Paul J King
Managing Director
Having founded the business in 1990, I opened my first office in South Woodham Ferrers in 1995 after several years of providing trade services to other local Funeral Directors. It has been an immense privilege to look after the loved ones of so many bereaved families over the years and to develop the business as it stands today.
I take great pride in every part of the funeral; before the day and after it. It is important to me that each family feels they have received a personal, exceptional service.
I am a perfectionist when it comes to conducting a funeral as each of us want to get things right for the family on the day, something my entire team pride themselves in too.
Outside work I get involved with many charity-based organisations and currently sit on several different committees and am a Trustee for a National Charity.
Being an active Freemason in both Essex and London I have been Master of three different Lodges including Acacia Lodge No 3436 - the Funeral Directors Lodge. For the Centenary year of the National Association of Funeral Directors I was Chairman for the Essex and Suffolk region. I was a serving member of the Rotary Club of South Woodham Ferrers for several years, and was elected their President in 2008/9. I am now a Founder member and Vice President of the newly formed Danbury and Villages Rotary .
I am immensely proud to have been presented with the Freedom of the City of London in December 2014. I am an active Liveryman in the Worshipful Company of Upholders and was appointed as a Court Assistant within the Company in January 2021 which is a great honour and privilege.
Beyond these I enjoy spending time with my partner Sarahjane and our children on our small holding where we have pigs, sheep, chickens and Dexter Cattle.
Margaret Bone
Company Director and Secretary
As Paul's mother, I have always taken an interest in the business but in 1999 having retired from a career in Education, I agreed to take a temporary part-time role at our Chelmsford Office. That part-time job soon turned into a full-time permanent position!
Having become involved in the business, and very much enjoying the role, I undertook Bereavement Training with CRUSE Bereavement Care in 2001. That same year I, together with our other members of staff, achieved the NAFD Foundation Certificate in Funeral Administration.
I then continued to study for the NAFD Diploma in Funeral Directing, which I passed in 2003. With a background in education and much training in bereavement care, I started a weekly Bereavement Support Group in South Woodham Ferrers in 2001 and in Burnham-on-Crouch in 2003, which I continue to facilitate.
I was proud to achieve the Foundation Degree in Funeral Services from Bath University in 2011 after three most enjoyable and inspiring years.
During the better weather and when I have time, I do enjoy golf.
Corinne Cadey
Manager
I have been in the funeral profession since 2006 working for Corporate Funeral Directors, and Independent Family Funeral Directors. I am very passionate about this profession and always strive to offer exceptional service to the families that we care for.
I started off as an Embalmer in 2007 and worked my way up to become a Funeral Director in 2011. I have undertaken my Diploma in Embalming and Funeral Arranging within this time. I am part of the committee for the Southern region of the British Institute of Embalmers. Also, a member of Effective Business Networking in Great Baddow and Braintree. I have held training sessions for the nursing staff within our local Nursing Homes to assist them in caring for your loved ones at their time of need.
When I am not working, I enjoy socialising with my family and friends and always thinking of exciting adrenalin events to participate in. Such as sky diving for charity and a few trips a year to theme parks.
Sharon Chapman
Community Relationship Manager
I grew up in Maldon attending Plume School, met and married a local lad, Bryan. We have two children, both now grown up. I worked for Paul J King as a funeral arranger for 9 years before starting my new role as a Community Relationship Manager.
I enjoy getting out and about and meeting people. I liaise with organizations and represent Paul at local events.
When I am not working I enjoy going to the gym, cooking, reading and swimming.
Vicki Edwards
Business Administrator
I joined Paul J King in May 2022 as a Business Administrator working at Causeway House. Prior to this I was a Police officer with Surrey police specialising in supporting families affected by serious and fatal road traffic collisions.
I have two teenage children who I am extremely proud of. I also have five nephews and nieces all of whom I adore.
In my spare time I enjoy reading, swimming and the chaos that comes with spending time with my family and friends.
Martin Holden
Funeral Arranger / Administrator / Conductor
My family have lived in South Woodham Ferrers for over one hundred years. Both my Father and Grandfather were involved in the funeral profession at a time when the village builder was traditionally the undertaker.
I followed a career in engineering, before I joined Paul J King Funeral Directors in 2003, initially as a Driver/Bearer. I studied for and gained my Foundation Certificate in Funeral Service in 2006.
My normal role within the company is as a Funeral Administrator at the Burnham office but I also work in the South Woodham Ferrers and Maldon offices and, when required, as a Driver/Bearer. I also conduct funerals.
Lesley Nottage
Funeral arranger / Administrator
I have worked in the Paul J King Funeral Directors South Woodham Ferrers branch since 2010. 
I have lived in South Woodham for thirty five years, having moved here from the East End where I was born and bred, I am very proud of my 'Cockney roots'. I have two grown sons as well as a granddaughter and grandson. I trained as a nurse back in the 1980's and worked in Theatre and Surgical departments.
My hobbies outside of work are quite diverse, I am an avid Spurs fan and have been since I was 14. I also love Formula 1 racing and cross stitch.
Kate Livings
Funeral Arranger / Administrator
I have worked for Paul J King Funeral Directors since 2015 after being made redundant from an accounts position after 20 years. I first began working in our Chelmsford office but am now pleased to be working closer to home in our Braintree office. 
My job role is very interesting and gives me the satisfaction of being able to help families to organise the best possible funeral for their loved ones and, also being able to take part in many community events.
I have a very busy life outside of work, with a husband of nearly 40 years, three grown up children and four amazing grandchildren. They all keep me young at heart. 
Playing the Baritone in our local brass band is a passion of mine, and we play in many concerts and charity events throughout the year. Keeping fit is also very important to me and I am proud to have completed the London Half Marathon, The London Moon Walk and many 10k and 5k runs, not forgetting the all famous Maldon Mud Race.
Denise Moret
Funeral Arranger / Administrator
I have been working for Paul J King Funeral Directors since June 2016 and have now fulfilled my lifetime ambition of working within the funeral profession. Becoming a funeral arranger is something I find very rewarding as I am there to support and advise families in their time of need. I have completed the Certificate in Funeral Arranging and Administration with the London Association of Funeral Directors.
I have two grown up sons. In my spare time I enjoy watching Spurs on TV as I am a huge fan. I also enjoy reading as well as spending time with my family and friends.
Debra Coleman
Funeral Arranger / Administrator
I always lived in Kent until, in 2020, I moved to Rayleigh to join my long term partner.
I have worked within the Funeral Industry since 2012, which I absolutely love. Initially I worked for a large corporate company and then for a small family-run independent company. In July 2021 I joined Paul J King to work in our Maldon branch.
Being a Funeral Arranger I find so rewarding; helping bereaved families feel confident and comfortable that their loved ones are in our safe hands. I get a sense of satisfaction from arranging with care and empathy the best possible funeral for a our families.
I have one grown up daughter who lives in Cornwall, so I get to have lovely holidays there when visiting her. I also have 3 grown up stepchildren with my partner.
In my spare time I like to go on walks with my partner and our two lovely English Bull dogs and enjoy weekends away in our motorhome visiting lovely places.
Anne Bawcutt
funeral arranger / Administrator
I joined Paul J King Funeral Directors in October 2020, working part time in the Hullbridge Office. My job role is very interesting and rewarding. I am here to support families in the best possible way I can.
For the last 9 years I have worked in schools and colleges, supporting children and adults with Special Needs.
When I'm not working I enjoy time at the stables with my Daughter and her horse. I also enjoy socialising with friends and family.
Ian Perry
FUNERAL OPERATIVE
I was a driving instructor for many years teaching able bodied and disabled pupils to drive. Ten years ago, I felt that the time had come to change careers and I took up firstly a casual, then permanent position with a corporate funeral director, working in all areas of the business.
I joined Paul J King Funeral Directors in January 2022.
In my spare time I enjoy spending time with my family, I have a young granddaughter who keeps me on my toes. I love music and enjoy gigs and shows.
I keep fit by cycling; in 2019 I took part in the London to Brighton cycle ride and I am signed up again in 2022.
I love animals and have a Mad Staffordshire Bull Terrier and in any spare time I am restoring [ slowly] my Ford Capri.
KEVIN AVERY
FUNERAL OPERATIVE
I have been working in the Funeral Profession for 17 years; since day one I knew I found my niche in life. I am very passionate about my work.
I worked in London for a corporate funeral director for several years. Recently I decided I wanted to relocate and continue my profession for a smaller company where I can give my experience and compassion to families that I am proud to serve. I relocated to Chelmsford and joined Paul J King on 17th January 2022. I am glad I did, there is a good hardworking and friendly team that I feel proud to be part of.
Outside work I was a Line Dance Instructor and ran a small class in London. I am also a very keen cyclist.
I come from a medical background and I believe that is where my caring nature comes from. I find my role rewarding and am proud I can help families at their time of need. Families will always come first and I will always be professional and caring in my role
JACK CRISP
FUNERAL OPERATIVE
I joined Paul J King Funeral Directors as a full-time funeral operative in May 2022 after nearly ten years working in customer services. Deciding it was time for a career change, I wanted to do something that mattered and helped people in my community, when this opportunity presented itself.
I have recently moved house and am working my way through a long list of DIY and decorating projects. When I get a break from DIY, I like to go to the gym and spend time with my niece and nephew. My girlfriend and I are also planning a city break or two to make up for lost time during the pandemic.
Mick Jeffrery
Part Time Bearer/Driver
I joined Paul J King Funeral Directors in January 2011, I had previously spent thirty three years as a firefighter in Essex County Fire And Rescue Service.
 I have many and various interests, the main ones being gardening, and cultivating my own allotment. I am an active member of a local dog training club where I take the puppy training class. I also have  an interest in creating stained glass designs.
Our Offices
We have offices conveniently located in Braintree, Burnham-on-Crouch, Chelmsford, Hullbridge, Maldon and South Woodham Ferrers. From these locations we provide services to the whole of Essex.
For details of each office including their address, phone number, email address and Google map location, please visit our offices page, or click on the map below