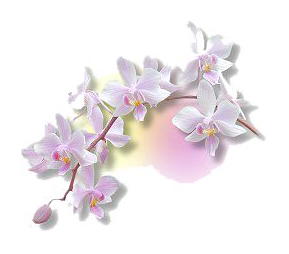 Bereavement can be a confusing and frightening experience. The loss of someone we love fills us with sadness and distress and we feel like we are falling apart. Staff at Paul J King Funeral Directors recognise that once the funeral is over and friends and family have returned to their normal routines, the bereaved are often left feeling isolated.
It is for this reason that we have committed ourselves to care for our clients long after the funeral is over.
We have been running Bereavement Support Groups for many years.  The Groups are open to anyone who has been bereaved, not just our clients. 
Once you have overcome your first apprehension, the group provides understanding, empathy and encouragement. Group members find that being with others who are going through the life-changing experiences that grief brings is comforting. 
Of course, just as every relationship is different, so every grief is different; being able to share your feelings with others may not reduce the sadness, but it does remind you that you are not alone. 
Just having the opportunity to get out of the house and meet new people can in itself be a positive step forward. Over the years group members have made new friends and they meet up outside of group meetings for coffee, lunch and social activities.
The South Woodham Ferrers Group
The South Woodham Bereavement Group started in February 2001.
The meetings are held every Tuesday morning from 10.00 am – 12 noon in the Meeting Room at the Holy Trinity Church, Trinity Square, South Woodham Ferrers.
If you would like to speak to someone before coming to the Group, please call Lesley or Margaret on 01245 321866
The Burnham-on-Crouch Group
The Burnham-on-Crouch Group started in 2003.
Meetings are held every Tuesday  afternoon from 1.15 pm – 3.15 pm in the Baptist Church, Station Road, Burnham-on-Crouch.
If you would like to speak to someone before coming to the Group please call Joanne, Tracey or Margaret on 01621 784884
We are grateful to both Churches for allowing us to use their facilities each week.
If you are unable to come to one of our Groups, please contact us as we may be able to put you in touch with someone who can help.
Grief is not a sign of weakness, it is a sign that you cared! (Dr Bill Webster)
The award winning Grief Journey Essex Bereavement Support Programme is provided by us in association with two other independent funeral directors – Bennetts Funeral Directors and T Cribb & Sons.  We work together to help and support anyone who has suffered a bereavement or a significant loss.
With support and assistance from Dr Bill Webster, Director of the Centre for the Grief Journey and world-renowned grief counsellor and author, we are able to offer families practical help and effective strategies for coping with the grieving process.  Our staff have completed facilitator training with Dr Bill to enable them to help you. 
Grief Journey courses are held at various locations across Essex and last for six weeks.  The courses are FREE and open to anyone who has been bereaved.
To find out more about these courses, please contact Margaret on 01245 264411.