1949 Daimler DE36 Barker Bodied Hearse.
"Mollie"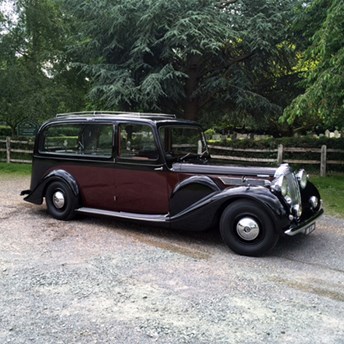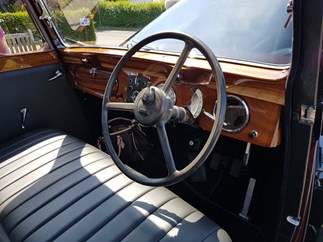 This very rare hearse was acquired by us in July 2012.  Mollie has undergone a complete 'nut and bolt' restoration over a four-year period restoring her to her former glory.
Mollie is one of only eight built by Daimler themselves.  Of the eight built most have now been scrapped or are in a non-roadworthy condition.  Just one of Molly's sisters is in useable condition but is housed in a museum in New Zealand.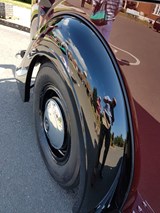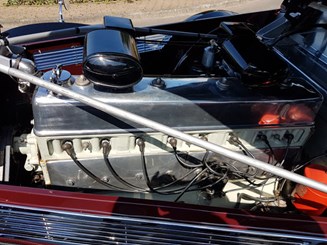 She is powered by an impressive 5460 cc straight eight engine and weighing in at almost three tons she is without doubt impressive in every aspect. Now finished in our company livery of black over burgundy to compliment our fleet.
Molly is available to be hired for shows depending on the mileage involved.
Mollie's restoration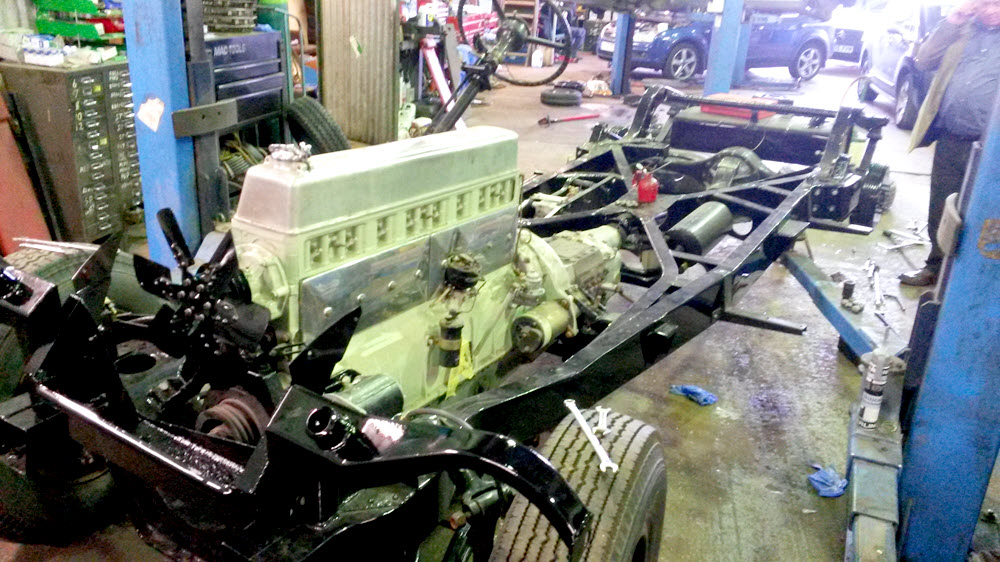 DOLLY – Daimler DE27 Wendover Limousine
We acquired Dolly on 8th January 2021 from a collector of classic Daimler vehicles in Essex after having known the car for a few years.
We first spotted Dolly when we were mid-way through restoring Molly our DE Hearse and over time have built up a relationship with Dolly's owner.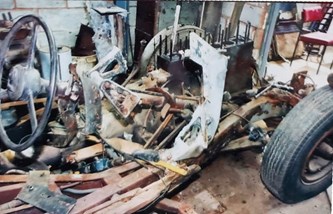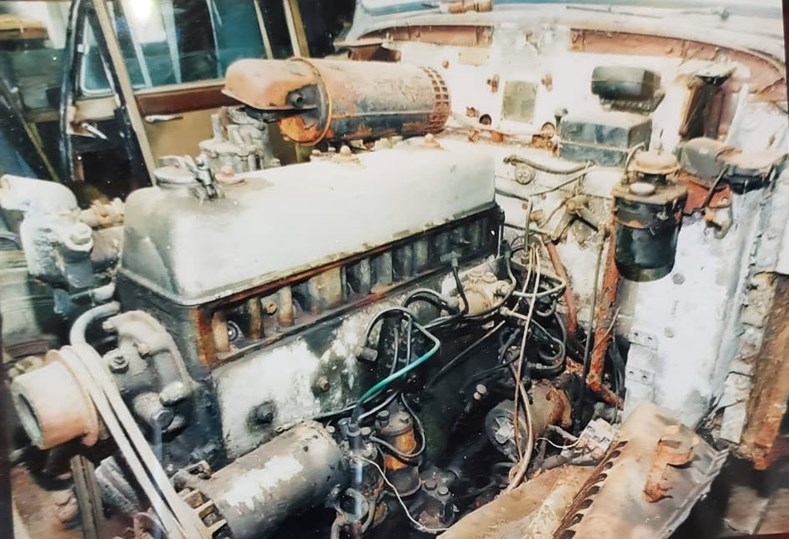 The history of Dolly is fairly sketchy. She had sat and rotted in a field for over 30 years until her pervious owner aquired her and undertook a full rebuild.
As the pictures show it is hard to believe that that from a rotted hulk she could be restored to the condition you see her today.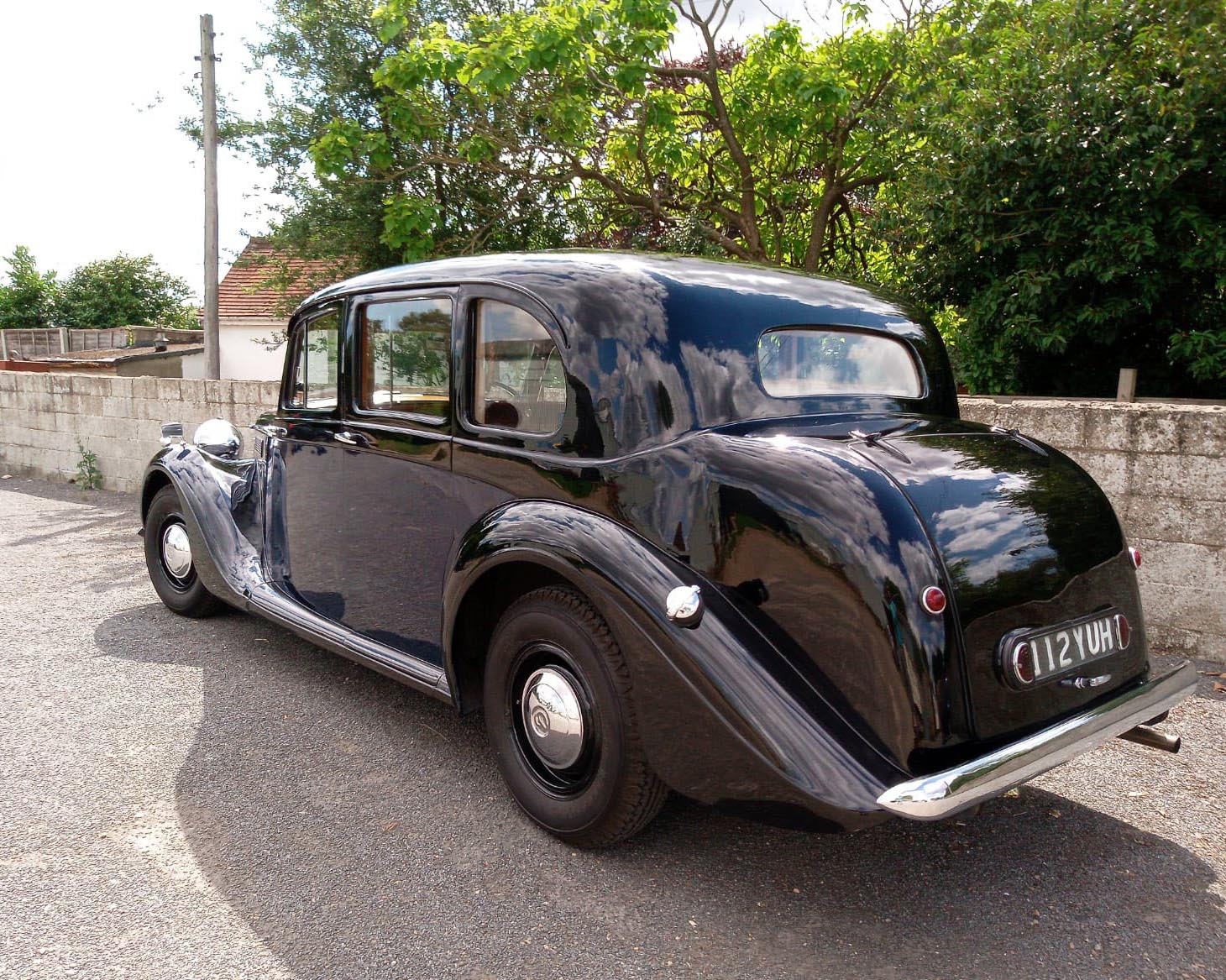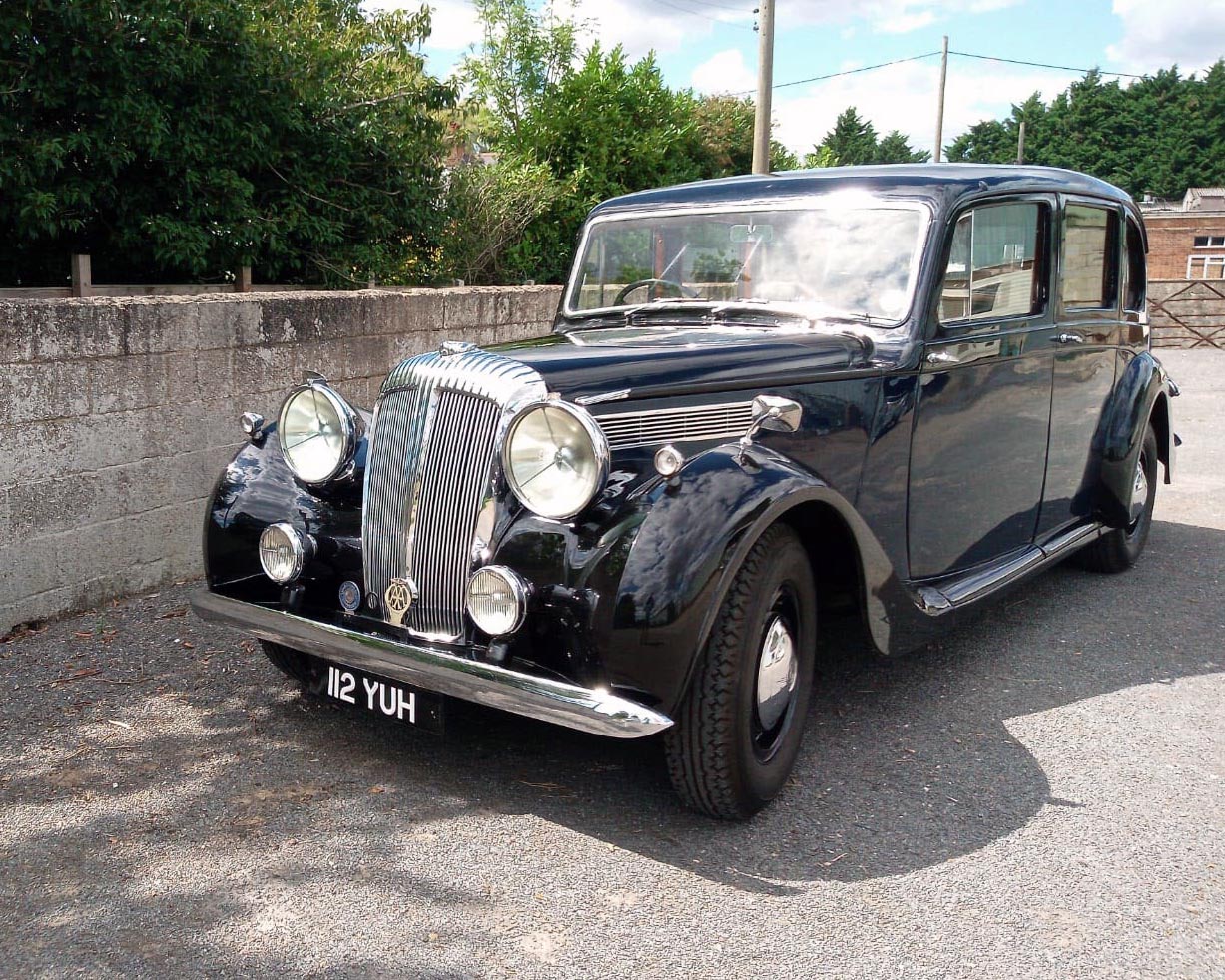 The information we have is Dolly was first registered in 1949 having been had a coach-built body from the reputable builder Wendover. Originally registered KYV716 but after restoration had to be registered 112YUH in July 2011 to be made road legal.
Wendover bodied 41 DE27s, of which 20 are still known to exist. A total of 116 DE27s were built with only 69 left Worldwide, 38 left in the UK and only 25 left on the road Worldwide.
Currently Dolly is black over dark blue but once she starts her journey through our workshops she will be transformed into our black over burgundy livery.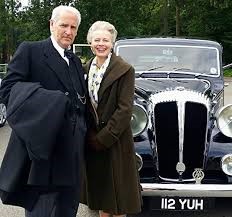 Dolly has made some film debuts in her time, in June 2015 "Churchills Secret" with Sir Michael Gambon filmed at Chartwell in Kent, then more recently in "Stan and Ollie" filmed in April 2017 at Pinewood Studios staring Steve Cogan and John C. Reilly.