1949 Daimler DE36 Barker Bodied Hearse.
"Mollie"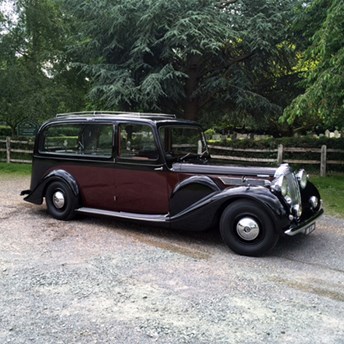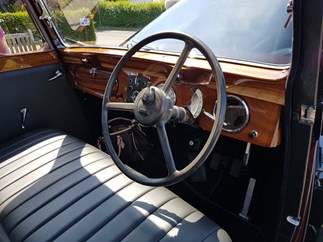 This very rare hearse was acquired by us in July 2012.  Mollie has undergone a complete 'nut and bolt' restoration over a four-year period restoring her to her former glory.
Mollie is one of only eight built by Daimler themselves.  Of the eight built most have now been scrapped or are in a non-roadworthy condition.  Just one of Molly's sisters is in useable condition but is housed in a museum in New Zealand.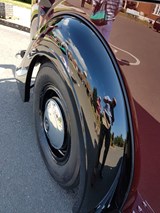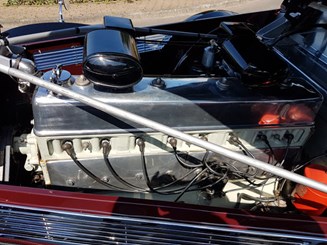 She is powered by an impressive 5460 cc straight eight engine and weighing in at almost three tons she is without doubt impressive in every aspect. Now finished in our company livery of black over burgundy to compliment our fleet.
Molly is available to be hired for shows depending on the mileage involved.
Mollie's restoration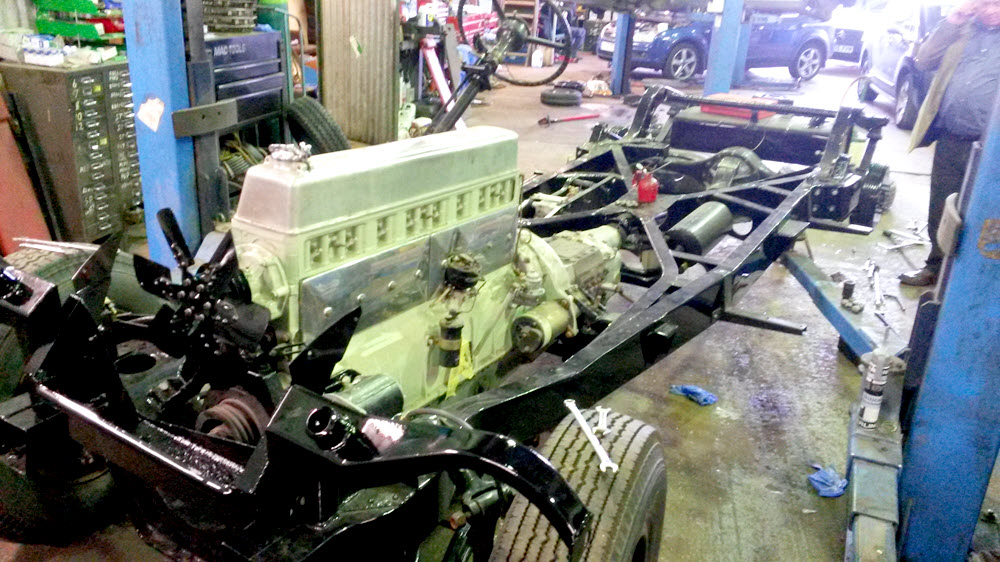 1962 Austin Vanden Plas Princess Hearse
"Winnie"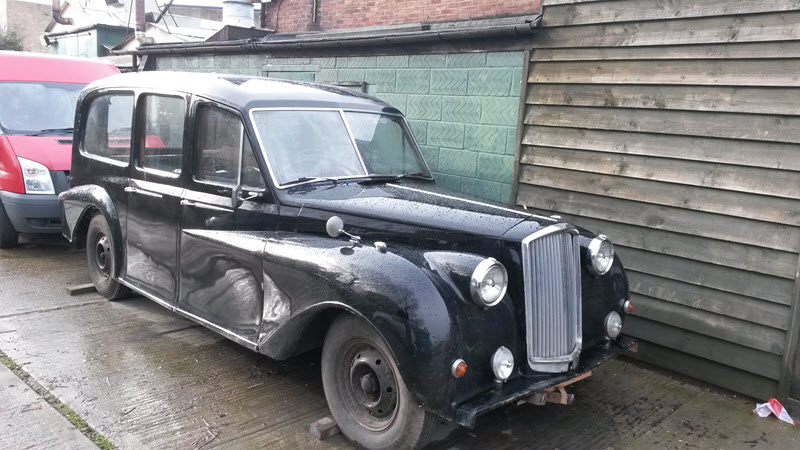 We acquired Winnie in January 2014 for £3000 from a collector of classic funeral vehicles from Grimsby after spotting her at the rear of a garage in a photo where he was selling an engine for a Daimler limousine a year or two previously in 2012.
We spotted the hearse in the photo and enquired if it was for sale having studied it in the background of the engine that had been photographed.
The owner at the time was not willing to sell the hearse but after a couple of years the deal was done. We towed her from the rear of the shed and trailered her back to Essex.
Upon her return only a handful of photos were taken before her being pushed into a barn at Braintree where she currently sits six years on.
Her history is fairly sketchy but what we have so far is that Winnie was first registered on 16th May 1962 having been specially coach built by Woodhall Nicolson, Halifax. Weighing an impressive 2.9 tons she clearly stood her ground in the early days. Her rare "solid" pillar doors make her unique in this style and hearse collectors feel she is the only one of her kind left in the world
In her time she has had 4 previous owners.
Her first owner is unknown but we do know that he/she owned her until June 1977. We have a Lubrication service card starting in 1975 where her earliest recorded mileage was 68,335 until its last entry in 1995 at 79,441
Second owner was Dukeries Funeral Service, 28 Chapelgate, Retford who had the vehicle from June 1977 until January 1990 when she was sold to her third owner.
Prior to being sold her registration plate was 91YPC
Markham Commercials Ltd in Retford purchased Winnie in January 1990 and retained her until April 2005 when she was sold to her forth owner in a sorry state, only for restoration purposes. They were a car hire company that is now closed.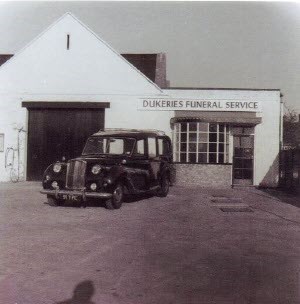 In 2014 we purchased Winnie from Mr Malcolm Drakes in Grimsby after nine years in his ownership.
Mr Drakes was able to trace details of her second owner Dukeries Funeral Service (now closed) from it's owners Mr Ronald Mason and Mr S Jackson who provided the two black and white photos from when she formed part of their Austin Princess fleet.
Her last road tax with the car shows it expired on 30th April 1991 having been purchased for £130 covering the previous 12 months. The tax disc is in a holder shows Forge Group of Ollerton Notts
After what seems to be nearly 30 years off the road, Winnie is hopefully in the later part of 2020 about to embark on a full nut and bolt restoration by CL Panelcraft in Braintree.
We will update you on her progress.
Facts
In 1962 they built 433 (DH3) chassis for conversion into hearses, ambulances and limousines.
3995cc   6 cylinder overhead valve
18' long
Independent coil suspension
15.1 mpg
0-60 in 23.3 seconds
Top speed 86.2 mph
Last produced was in 1968