'Mollie' our 1949 Daimler DE36 Barker Bodied Hearse.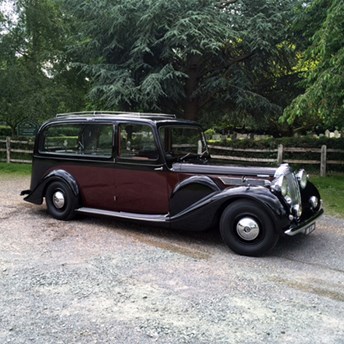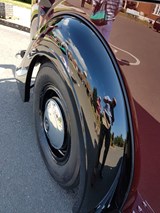 This very rare hearse was acquired by us in July 2012.  Mollie has undergone a complete 'nut and bolt' restoration over a four-year period restoring her to her former glory.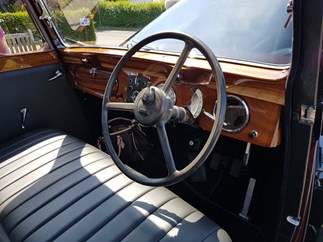 Mollie is one of only eight built by Daimler themselves.  Of the eight built most have now been scrapped or are in a non-roadworthy condition.  Just one of Molly's sisters is in useable condition but is housed in a museum in New Zealand.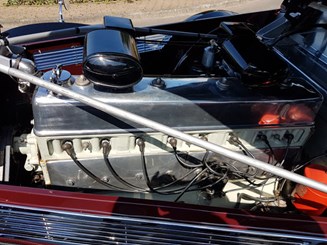 She is powered by an impressive 5460 cc straight eight engine and weighing in at almost three tons she is without doubt impressive in every aspect. Now finished in our company livery of black over burgundy to compliment our fleet.
Molly is available to be hired for shows depending on the mileage involved.