Why have a Funeral Plan?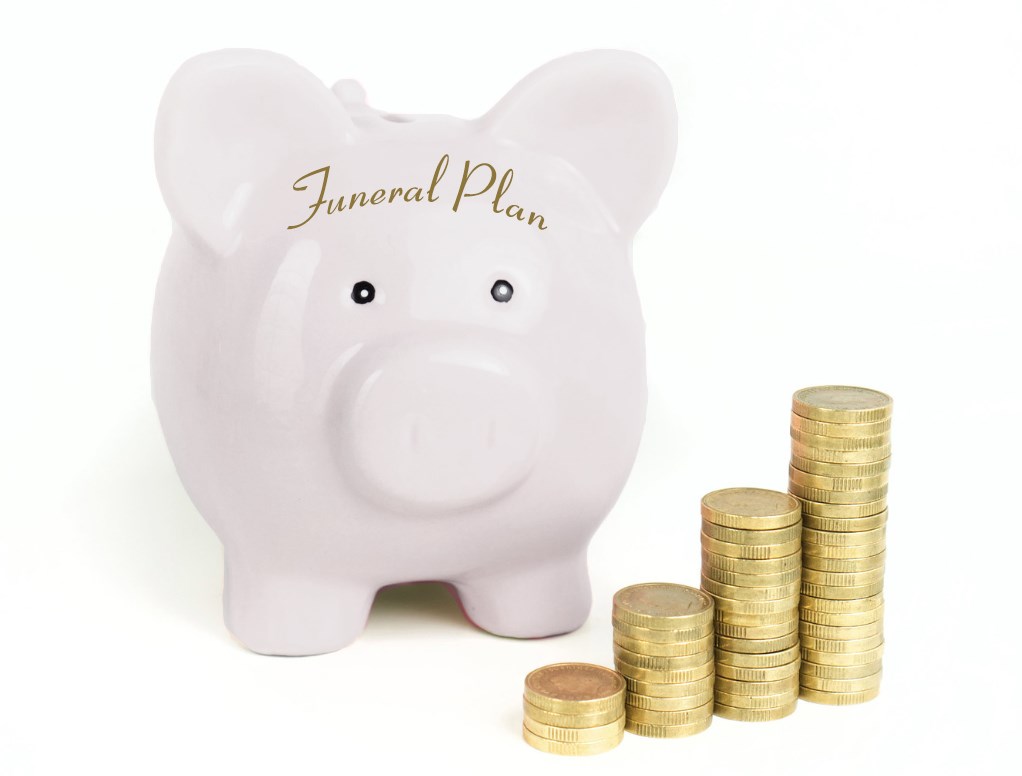 Many people wish to provide for their funeral expenses and a pre-paid funeral plan is a caring, sensible and cost-effective way to do so. If you've ever had to arrange a funeral for someone, you'll know just how many decisions need to be made. With a pre-paid plan your wishes are clearly recorded, which removes uncertainty for your family. Taking out a funeral pre-payment plan is one of the most thoughtful and caring things you can do.
What Plan should I choose?
You can choose from our commonly requested arrangements – The Traditional Plan, The Woodland Plan or the Simple Plan or choose a Personal Plan that can be tailored to your specific wishes. You can turn your Funeral Wishes into a Personal Plan - contact us for details.
How do I pay?
You can choose to make a lump sum payment or spread the cost and pay by instalments.
Are there any restrictions?
Anyone aged 18 or over can take our a funeral plan.  There are no upper age limits nor awkward health questions to answer, and should you move out of the area, you should be able to transfer your plan  to another funeral director.  Please read the Terms and Conditions for more information.
Is my money safe?Our plans come with outstanding financial security – your money is administered by a Funeral Planning Authority (FPA) registered provider – Ecclesiastical Planning Services.
Every penny of the full value of your plan (excluding the initial management fee) is held securely and ring-fenced for your funeral.
The funds are held in a guaranteed whole of life assurance policy with a life assurance company that is authorized by the Prudential Regulation Authority (PRA) and regulated by the PRA and Financial Conduct Authority (FCA). Funeral plans themselves are not regulated by the PRA or FCA.
Our funeral pre-payment plans are provided by Ecclesiastical Planning Services which is part of the Ecclesiastical Group.
What does the Plan cover?
A funeral plan through us guarantees that our direct costs will be covered, no matter how much prices rise. As long as we carry out your funeral and your requirements don't change, your family won't be asked to pay a penny more for our direct costs regardless of how long you live or what happens to costs in the meantime.
It is also possible to add a contribution towards third-party fees (often referred to as disbursements). These fees are outside the control of the Funeral Director and the contribution made through the plan may, at the time of your death, not cover the fees to be paid.
Plans also include fees charged by the plan provider. These fees vary greatly between providers and when considering a plan you should look carefully at these fees. All our plans are provided by Ecclesiastical Planning Services and include a single one-off Management fee.
What about third party fees (also referred to as disbursements)?
The plan can also include a contribution towards third party costs such as the fees for cremation or burial, medical fees and payments to minister or officiant. These costs are outside of our control and cannot be guaranteed. 
Your plan can include a contribution towards these costs. You can choose how much you wish to pay towards these costs. When you arrange the plan you should be given guidance on what these fees are today, helping you decide how much you want to pay.
Pre-arranging Your own funeral
You may not want to pay for your funeral now, so do not want to take out a pre-paid funeral plan. However, just like a will, it makes real sense to record anything you want or don't want for your funeral. In other words, you might want to pre-arrange part or all of your funeral.
Our website makes this easy. Simply go to the My Wishes area of our website, fill in the details you want and share them with your family.
Ecclesiastical Planning Services
Ecclesiastical has been protecting people, property and funds since 1887 and Ecclesiastical Planning Services is a registered provider of the Funeral Planning Authority and adheres to its Code of Practice and high professional standard.
Operating transparently, efficiently and above all ethically, Ecclesiastical Planning Services offers administrative duties and plan development for Funeral Directors across the country. To find out more about Ecclesiastical Planning Services click here to visit their website.
They have also produced a useful, 5 minute video which helps explain funeral plans. To watch this video, click here.
Currently (January 2021), their Management fee for setting up and administering a plan is a single payment of £280.
Terms and conditions apply to funeral plans - please ask for details.