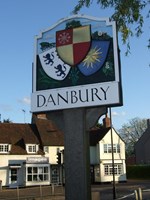 Paul has been a Rotarian for 22 years and has now become a Founder member of the brand new "Danbury & Villages Rotary".
We are looking for ladies and gentlemen who want to give something back to the community and enjoy fun (lots) and fellowship with like minded people.
If you want more information please contact us.