Vehicles we display
1969 Morris Minor Series C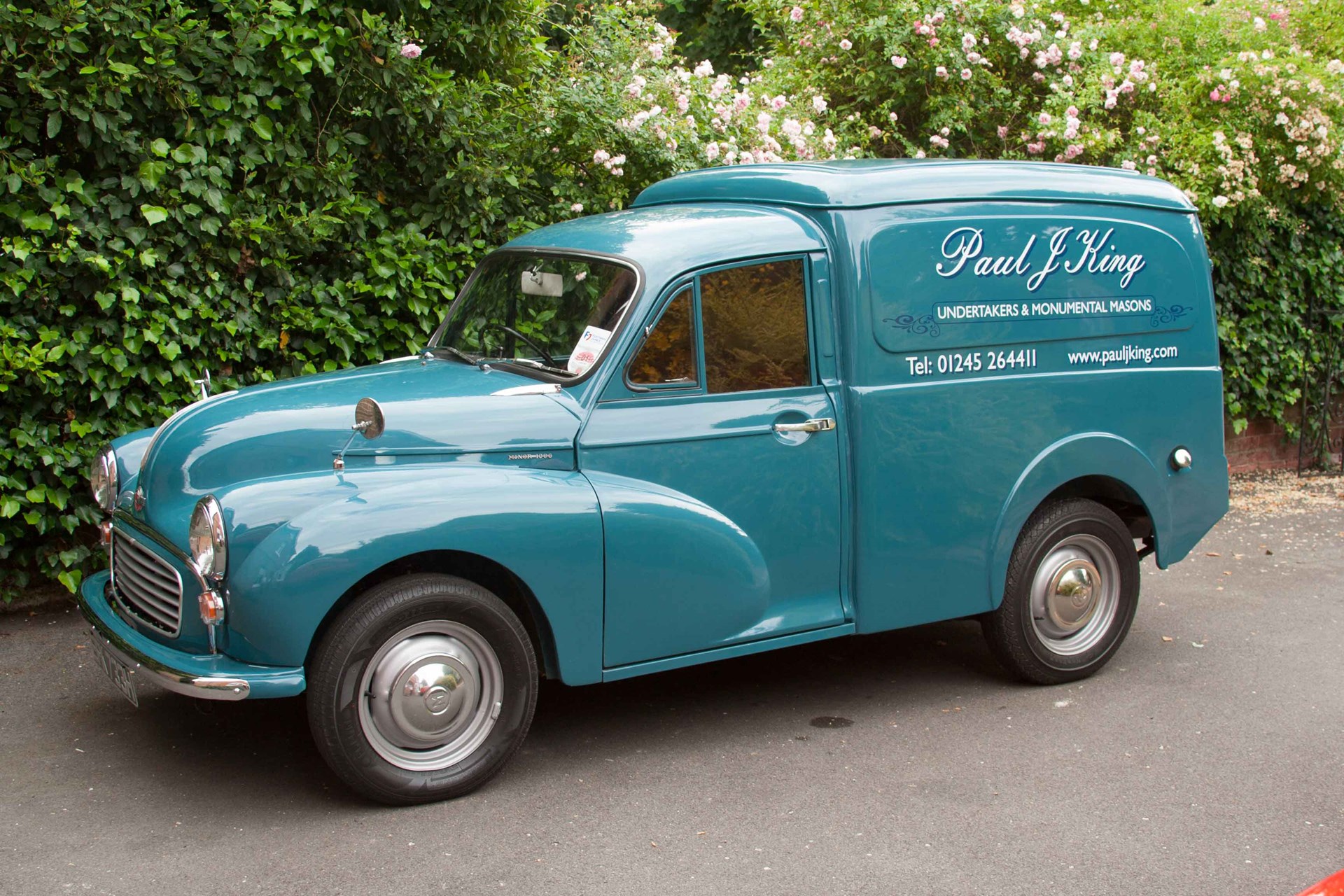 A 1969 Morris Minor 6 cwt Van, affectional known in our family as "George". 
326,627 of the Light Commercial Chassis were made and George is 69,032.
George has been in our family since 4th June 1977. We are his second owner and we have now owned him now for over 40 years.
As our family have been five generations of Builders & Undertakers going back to 1832, George was used mainly as a Painter & Decorators van until his retirement in 2007.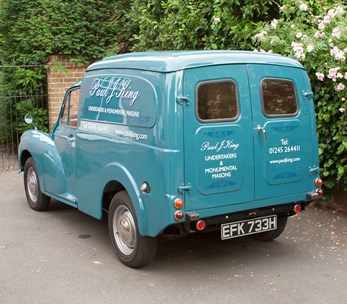 His current use is as a promotional vehicle although he is used regularly on "light duties" in our memorial business.
First registered on 1st October 1969 it was purchased by Mr John L J Caton of Hereford who ran a company called Malvern Electrical Services.
George became un-roadworthy and in need of major repair to pass his MOT test in 2007. A decision to scrap the vehicle was taken at this point but Paul King had known the van for so long it was taken out of service to have a complete re-build.
The gutters and roof are common places prone to rust and this was a major problem for George. During restoration it was advised that due to the amount of rot in the cargo bay we should consider a GRP cargo section. We commissioned a Sri Lankan company to make this for us under the strict guidance of the Morris Minor Centre in Birmingham who project managed this part of the restoration.
The full restoration took two years by a specialist firm in Colchester and cost a vast amount of money.
George was to be painted in black funeral livery but the original colour was sourced and George was painted to look like George again.
The colour is a genuine BMC colour known as Persian Blue which was only ever used on Morris Commercials and is different therefore to Morris Saloons and Travellers.
It is hoped that we can continue to preserve George for many more years.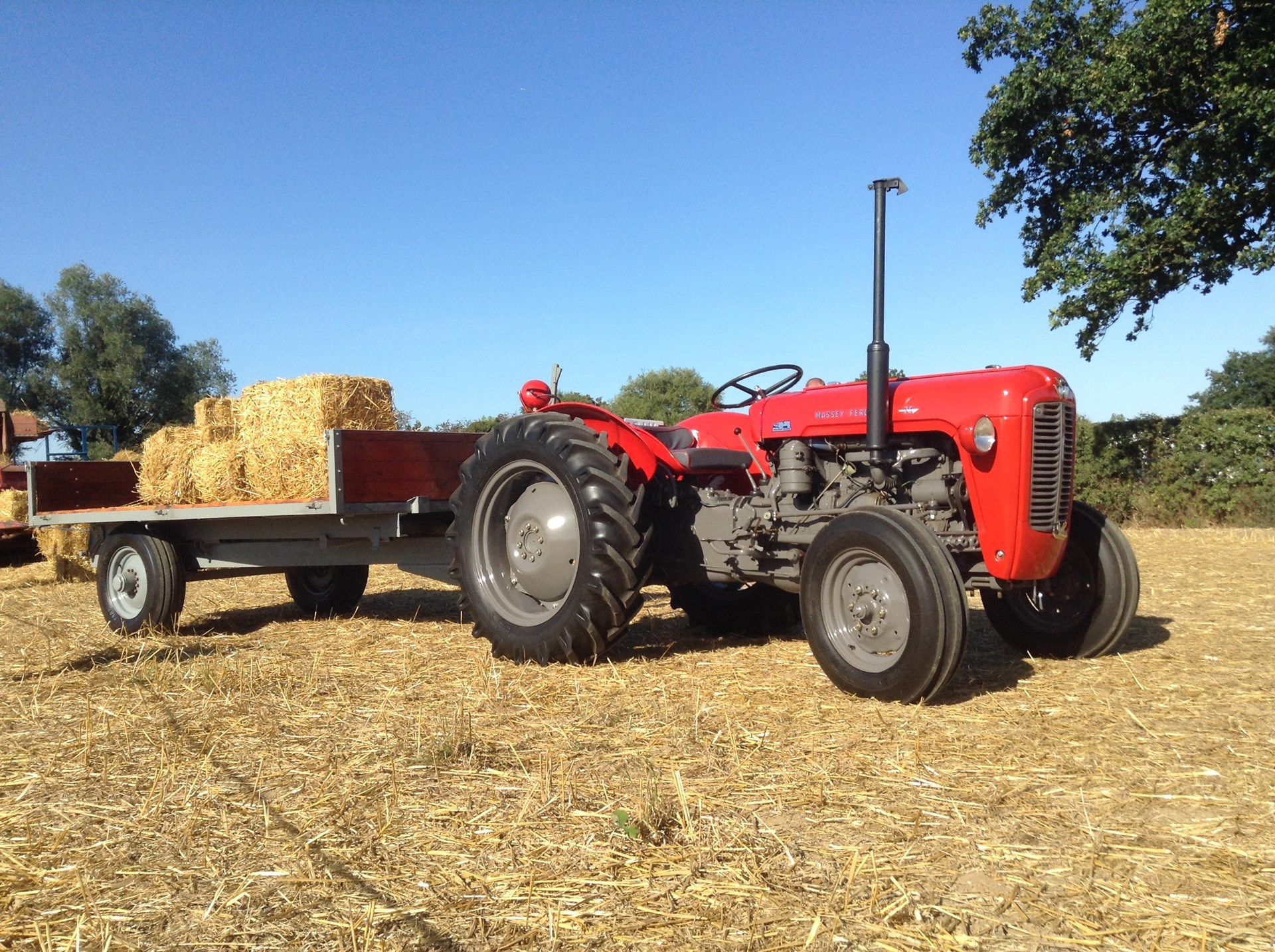 1959 Massey Ferguson Tractor with period Massey Ferguson trailer
This vintage tractor and trailer is available for shows.