Standard Attended Funeral
All Funeral Directors are legally required to offer a standard attended funeral. What is included or excluded will be identical for all Funeral Directors. The prices charged for each item in the funeral is set by the Funeral Director. This is intended to make it easier for clients to make comparisons between Funeral Directors. 
THE PRICE FOR THE ATTENDED FUNERAL DOES NOT INCLUDE DISBURSMENTS 
Click here to download a copy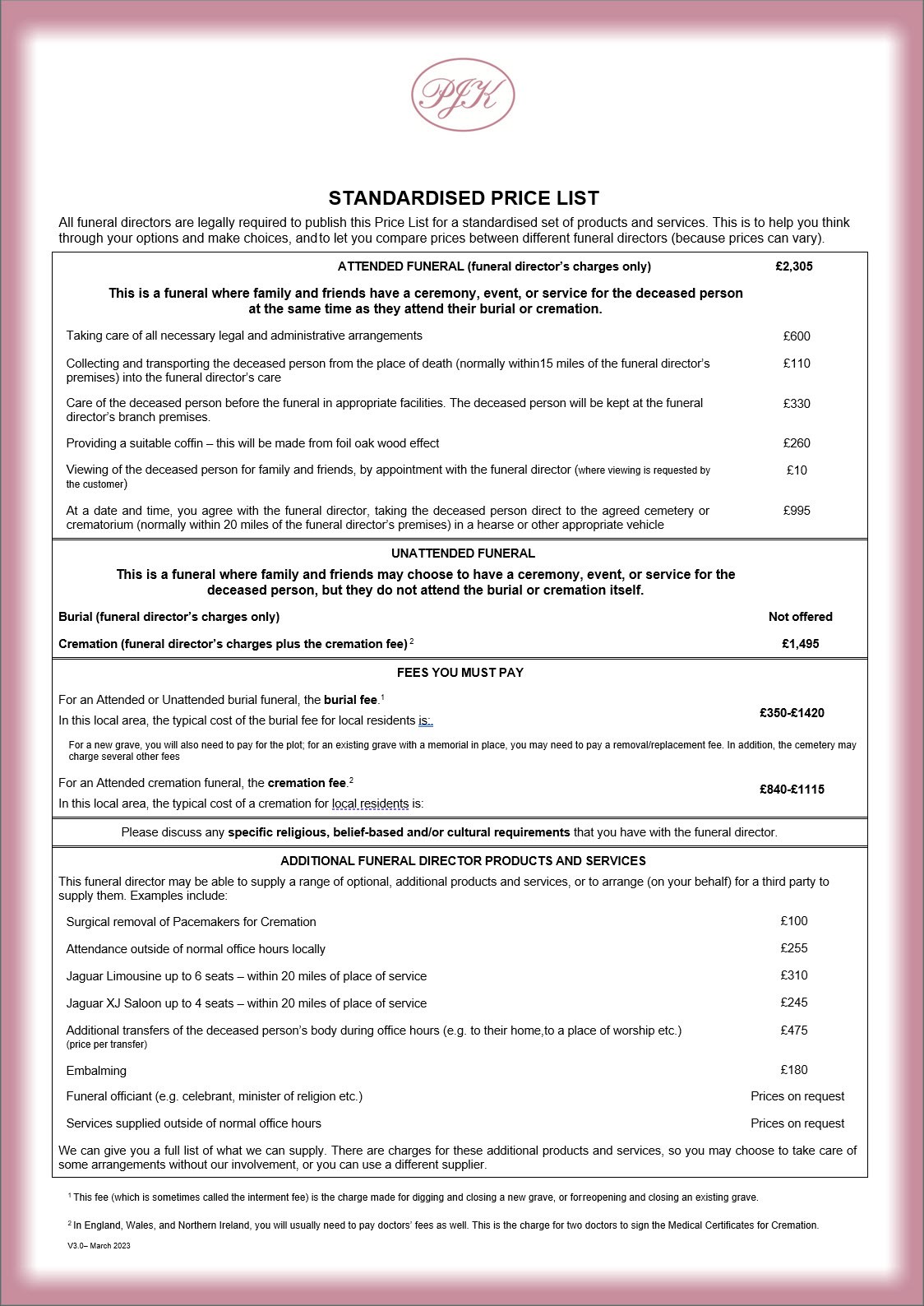 We are required to publish prices from charged by our local crematoria, our Terms of Business, and Business Ownership
Click here for a copy of these details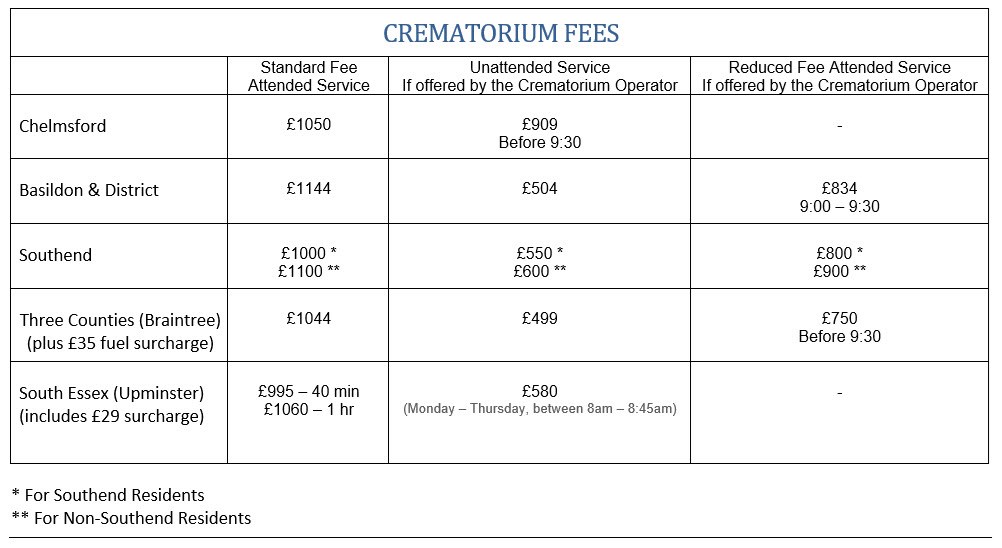 ---
Terms of Business
Funerals are made up of two types of cost.  Fees for the Funeral Director's services and disbursements.
Disbursements are payments made by us to third parties on your behalf and include, for example, crematorium or cemetery fees, minister or officiant fees, doctors' fees for cremation certificates, floral tributes.  We will send an invoice for these fees.
We request that disbursement fees are paid prior to the funeral taking place, plus a deposit of £1,000 towards our costs.
Any invoice for the remaining fees is sent one week after the funeral and payment is due within 28 days of the date of the invoice.  If the account remains unpaid after this date, we reserve the right to levy interest at a rate of 4% above our bank's base rate from time to time in force.
The total charges for our Basic and Direct Transfer funeral must be paid in advance.
---
Declaration of Ownership
PJK FUNERAL DIRECTORS LIMITED
A Limited Company wholly owned by Paul John King
Trading as
Paul J King Funeral Directors
Registered in England
Company Number 08848547