Ashes Memorial Rings
These stunning, stylish rings are available in silver, yellow gold and rose gold and some include zircons or diamonds.
The rings hold ashes visibly in the stone, through the integration with special resin.  Hair can also be integrated into the resin to create the stone.
There are many colours of 'stone' to choose from: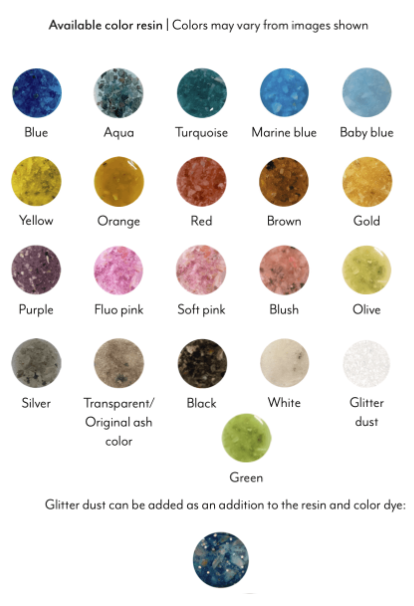 Fingerprint rings are also available.
For a full selection of rings and their prices click here