Charms
These silver or gold charms can be added onto your charm bracelet. 
The plain silver heart charm can be engraved with a letter of your choice. 
The 'stones' in the charms can contain cremated remains or hair mixed with the special resin. A wide range of colours are available.
Some charms are decorated with zircons. 
These charms will fit most Pandora bracelets or can be supplied on our own, Pandora compatible silver bracelet. 
There is a choice of colours, as shown below.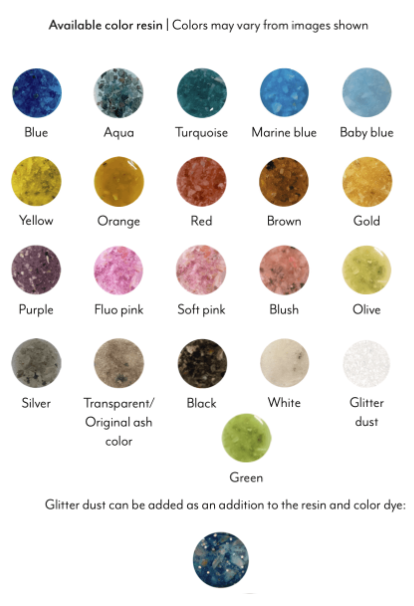 To see the full collection or charms click here