Ashes Bracelets
Bracelets are available to suit both ladies and gentlemen.  
There are stainless steel bracelets with a rubber strap, Silver bracelets with zircons, and those with both silver and 14 ct gold.
All bracelets include a small amount of cremated remains and the colour of the stone, where applicable is available in the following resin colours.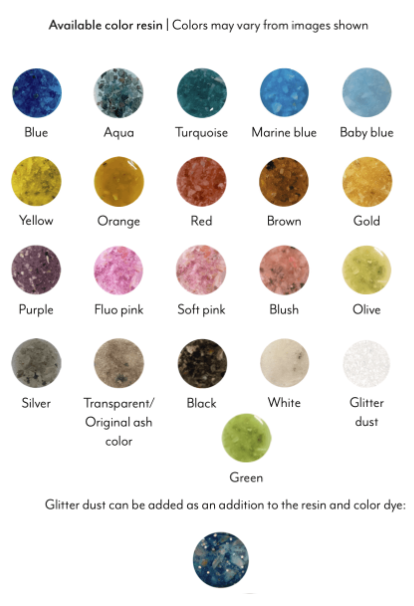 For the full range of bracelets click here