American Caskets
We can provide a range of fantastic American Caskets constructed of bronze, brass, copper, steel or solid woods.
Metal Caskets
The metal caskets can be supplied in a brushed finish and come in various colours and finishes including bronze, copper, classic gold and white.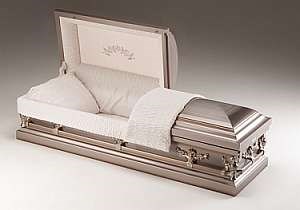 All are hermetically sealed and come with an extensive range of fittings.
Some burial authorities will restrict the use of these caskets. We are happy to discuss  your request with the burial authority.
Wood Caskets
Had-crafted in solid hardwood or veneer are beautiful to look at and lovely to touch.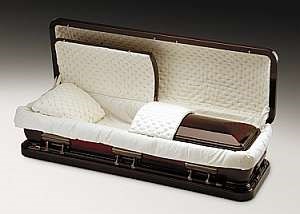 Type: American
Price Band: Price on request