Updated - 16 June 2021
This is just a brief reminder about the main principles of the Covid guidelines (June 21st, 2021) regarding attendance at funerals.
There are no restrictions on the numbers at funerals or wakes. However, each venue is required to determine how many people can safely be accommodated with social distancing
Funerals should be limited to close family and friends if possible
Keeping overall numbers at funerals as low as possible will reduce the risk of spreading COVID-19. We appreciate your continued efforts to do all you can to reduce the risks.
A summary of the current laws, and additional guidance for mourners, is on the Essex County Council Faith, worship, funerals and bereavement page.  
Our advice
Our offices are open. Everyone entering an office must follow the strict guidance in place.

It is preferential for arrangements to be made over the telephone.

For the safety of families and our staff we will require an NHS Test & Trace form to be completed and returned to us before the funeral - CLICK HERE FOR AN ELECTONIC COPY OF THE FORM

Chapel visits by arrangement and restricted to two family members of the same household. Facemasks must be worn.

No Chapel visits of Covid cases.

Chapel visits must be between 9:30am and 4:00pm.

Two Jaguar limousines fitted with protective screens are available. Only 6 people from one household or support bubble per car or 4 people from mixed households.

We will continue to follow Government guidance and stress that strict social distancing will be followed at all times.
Funeral arrangements
Our offices are open. Wherever possible telephone arranging is the preferred option.

If Office Arranging:
Arranging by appointment is preferable
No more than 2 people from the same household to be present at time of arranging
Social distancing must be followed with the 2 meters guidance
Face masks to be worn by us and family. We will provide masks if necessary
No hand shaking 
Family to be asked to use hand sanitiser on arrival and again on leaving
Family to use one pen which will have been sanitised before use and staff will use another
If anyone has Covid 19 symptoms, they must not attend Arrangements
Chapel Visits
Chapel visits by arrangement may now be carried out but with strict guidelines in place. 
Covid 19 cases CANNOT be visited
Non Covid 19 viewings will be limited in numbers of visits (ideally one)
All visits are by appointment with times agreed with the office responsible
Visits will be limited to a maximum of 2 family members from the same household or support bubble at any one time and for a maximum of 30 minutes
Social distance of 2 meters must be followed
Visitors will be asked to use hand sanitizer on entering and leaving the office
Face masks to be worn by us and the family (we will provide masks if necessary.)
Limousines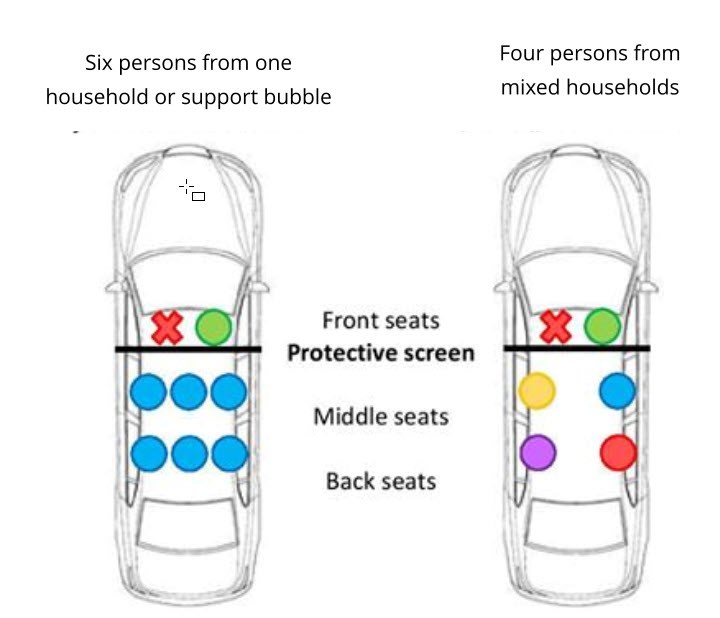 Two of our Jaguar limousines are available for funerals, subject to the following restrictions:
Up to 6 passengers if they are from the same household or support bubble.
Up to 4 passengers from mixed households
The front seat next to the driver is not available
Face masks must be worn by all passengers at all times
The limousines are fitted with protective screens to reduce any chance of cross-contamination. Masks and hand gel will be available.
Office hours
Offices are open. Chapel visits (by arrangement) are permitted.  Office hours are:
Saturday opening hours
Braintree and Hullbridge - closed
Burnham, Chelmsford, Maldon and South Woodham Ferrers - 10.00 am till 12.00 noon
Crematoria Chapel numbers  
Chelmsford - Maximum 20
Bowers Gifford (Basildon) - Maximum 60
Southend - Maximum 30
Three Counties (Braintree) - Maximum 37
South Essex (Upminster) - Maximum 55